Once again, we start out our day a bit later than we hoped and checked out of the West Inn at 10:30am. We had a quick breakfast at McDonald, and headed out west. We stopped at a Visitor Center, and planned our courses. Our first stop was Hurricane Ridge, a mountain top at 5242′ elevation. It took us about 40 minutes from the visitor center, and it was well worth the stop. We could see mountains, snows and forests all from one area. On a clear day, one could potentially see Victoria Island and Vancouver from the Overlook area, but I wasn't able to see them although it was a sunny day. Unlike the front view, the back view (from Overlooking area) had naked mountains (probably due to mountain fires).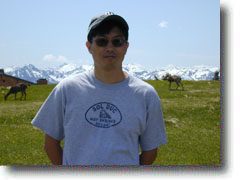 Our next stop was Marymere Falls. On our way to Marymere Falls, we stopped at Safeway Grocery store and bought some food and fruits. It was 2:30pm when we got to the Storm King Ranger Station. We had our lunch in the picnic area, and started to walk toward the fall. It was 1.5 mile round trip, and the elevation wasn't as high as the Mink Lake so the walk was pretty good and so was the trail.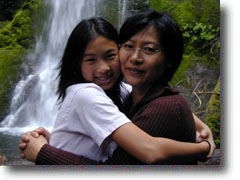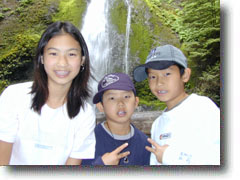 When we got back to Storm King, it was 3:30pm. We had enough time to drive to Rialto Beach, a beach on the far wast of Washington. We drove an hour to Rialto Beach, and the place was a bit cold for us wearing shorts and shirts. There weren't many people there, and the whole beach was for us to enjoy. We dressed up with sweats and sweaters, and it wasn't cold anymore. We spent a little more than an hour, and it was time to come back home. Just before our departure, I realize that my cell phone was gone. I used it to track our time, and it's not on my belt anymore. The last time I used it was in Storm King, just before we left there. We spent about 15 minutes searching for the phone, but couldn't find it anywhere. It's probably in Pacific Ocean, and not worth spending any more time looking for it.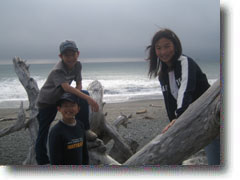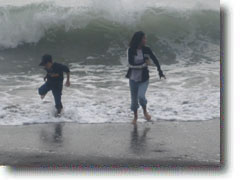 We rush back to Kingston to catch 9:50 Ferry, but arrived there at 9:58 and the ferry was already gone. We waited about a half hour, and took the 10:40 Ferry. When we arrived at our second home (Homestead Suites), it was 11:30pm. It was pretty busy weekend for us, but we really enjoyed it. It has been nearly 8 years since I last hiked a Surak Mountain in Korea.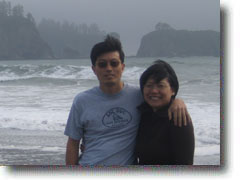 More photos available at Seong Gallery.